Winter warmth
Restaurant Brasan
When the days get shorter and  the tempetatures drop we open  suitingly the dining area  in the main building where  the restaurant is set around a traditional open fireplace. This is also where you get a great start to the day with a good breakfast.
Summer joy
Labyrinth café
When the days get longer and temperatures are going up , we serve our menu at the other building close to the maze.  On the finest hours you can enjoy dining on the terrace with a full view on stunning the Kyrksjön  lake.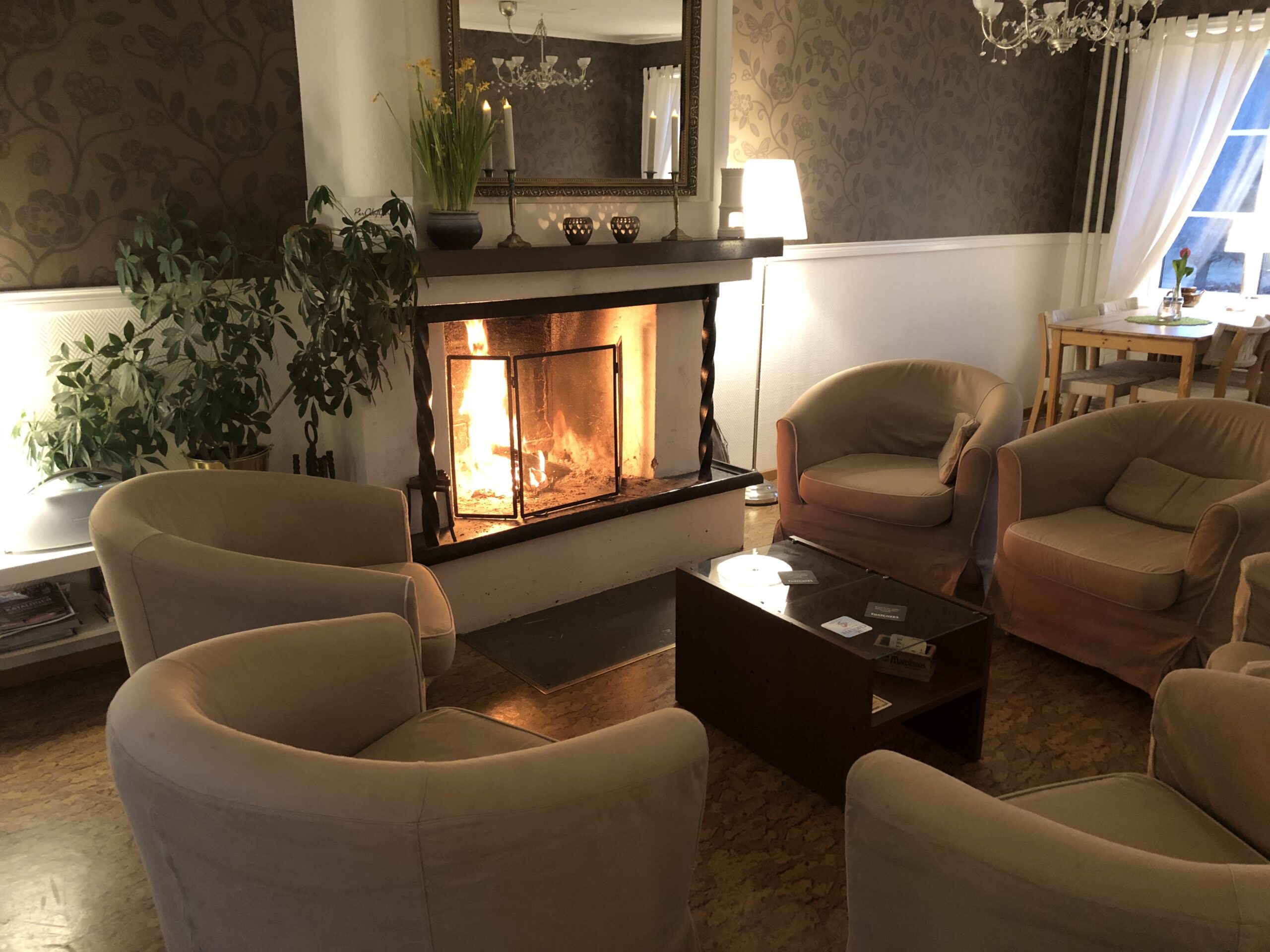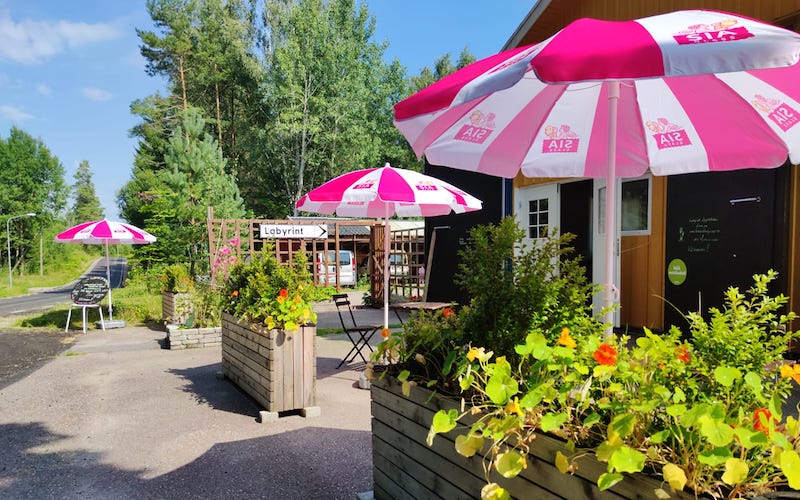 Labyrinth Café with terrace
Every day we serve a set menu to our guests. Fresh ingredients from our local suppliers , inspire us to prepare you a delicious dinner .
April - Maj - June - July
These months we focus on fresh locally grown tomatoes and vegetables from Källsprång Gård.
Karintorps Tomat Cappuccino
–
Mustard marinated Porc Filet 
–
Frozen White choclad-cream on choclad-cake